The Classic 4-4-2


Despite not being as widely used in the professional game as it once was, 4-4-2 is still a formation that many coaches at an amateur level can still use to good effect. Offering excellent balance across the pitch, this formation is perfect for teams who like to play with an attacking intent. Wide players are crucial if this formation is to work however, with those with speed and an accurate delivery likely to enjoy playing in such as style especially.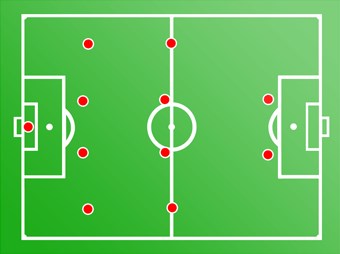 Meanwhile, the two forwards should ideally complement each other, meaning that one will enjoy making runs in behind the defence, whilst the other is good at coming short and holding the ball up for his teammates. Although this is not always necessary, many coaches should try to follow these rules if possible.
In terms of negatives, the 4-4-2 formation does mean that your defence will be exposed at times, with a number of players being committed at the other end of the field. As a result, those playing in midfield must have the energy and stamina to work from box to box, helping out in both attack and defence.
The Modern 4-2-3-1
Having taken over from the 4-4-2 as the preferred formation for many coaches, the 4-2-3-1 is perhaps not the most commonly utilised across the board. The main reason behind its popularity is the balance and flexibility in which it offers, while this formation is an excellent option for coaches looking for their team to become more stable across the pitch.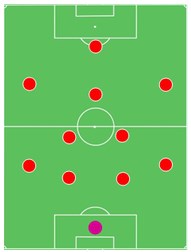 This formation undoubtedly requires a strong and mobile presence in attack, as well as two wide players who have the ability to operate in all areas throughout the final third. This formation can also incorporate the hugely popular No.10 position, which many children aspire to be nowadays.
The formation is not without its flaws however, with some coaches feeling that it in fact creates something of a divide between defence and attack. Meanwhile, unlike with the 4-4-2, full-backs will not get a significant amount of time on the ball, adding additional pressure in this area of the field.
The Outsider 3-5-2
While there is often a misconception that this formation is overly defensive, 3-5-2 can actually help coaches to get their team playing more effectively in the final third. Whilst this formation means that five defenders are normally on the field at any one time due to the use of wing-backs, it will often catch opponents off-guard.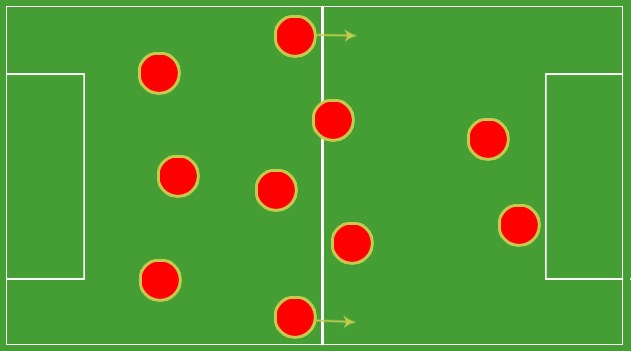 Coaches considering utilising this formation should consider whether they have the personnel required in order to pull it off, with quick and fit wing backs who can run up and down the touchline for 90 minutes needed. As well as this, a holding or defensive midfielder is a must, providing cover to an often exposed back three.
In terms of weaknesses, this formation can take a lot of getting used to, with plenty of training sessions required before taking to the field in a competitive match required. Teams must play as a unit, with players needing to know which areas to cover on the field. However, the potential control of the midfield and efficiency across the board can undoubtedly be worth the time and effort.